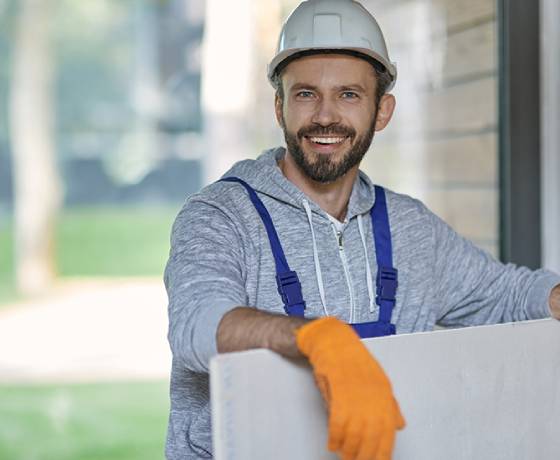 Michael Coelho
I graduated from Neff High School here in La Mirada, Ca. I started in the building trades as a Union Lather from there a Union Carpenter where it was required have three (3) years the trade school before turning out as a journeyman carpenter.
Because of the many years and multiple trade skills I bring a wide range of knowledge to all construction projects. I have hands on skills as well as management such as scheduling, working with building inspectors, architects, and knowing the correct order in which to proficiently complete your project. I managed Residential, Commercial, and Industrial projects throughout my extensive carrier. Starting my carrier as an apprentice lather/carpenter then journeyman then foreman through union industry taught me discipline, safety, and teamwork with other trades. After 20+ years I decided to get my contractor license to better myself and use what I have learned and to learn more about the industry as an owner.
About Los Angeles Roof Experts
Los Angeles Roof Experts is a licensed and insured roofing contractor, specializing in the complete installation and repair of commercial and residential roofing systems. We have been in the business for over 15 years and specialized in composite shingles, title, and flat roofing. Throughout the years we have built a reputation for exceptional work and customer satisfaction.
Our roofing specialists will evaluate your roof, recommend the best solution and work out a plan with you concerning the details. Whether adding a roof to a new addition, repairing your roof, or providing you with a new roof, we take pride in our ability to understand each project so that we may provide a specific job scope and budget tailored to each customer's needs.
We also offer maintenance service and gutter installation. It is through our hard work, dedication, and the use of quality products that we are able to maintain high standards in all our projects.
Our clients love us because:
We Offer Excellent Services
We always provide top-notch services to all our customers. That is what we have always done, and we won't change it.
We Ensure Customer Satisfaction
Our services involve establishing customer relationships founded on trust. We also help our clients answer all the questions they have.
We Are Consistent
We are devoted to always offering an excellent and sustainable end product to our clients.
What We Do
We specialize in all kinds of commercial and residential roofing.  For high-quality roofing services, we have been the preferred company leader for several years.  We're committed to providing our local customers with premier craftsmanship and results. Our contractors are ready to go above & beyond for every customer who requests our services.
We look forward to working with you and extending this kind of high-quality services to you. We offer services like:
Roof Installation
We have been a leading roofing company in LA County and the surrounding area for years now, providing our esteemed clients with high-quality and affordable roof designs as well as installation for residential and commercial buildings. We pay attention to the slightest details and have skilled craftsmanship, which puts us on the map as the best in functional, attractive, and durable roofs. We'll help you come up with a roofing design that meets your needs and suits your building. We do shingle roofing, tile roofing, copper metal roofing, slate roofing, metal roofing, etc. Our roofing materials come in many sizes, shapes, and colors. 
Our skilled contractors are trained in all roof installation aspects. They'll always finish your project within budget and on time. We'll also be highly cautious while doing our roof installation to safeguard your property & conveniently access your building or home during the process. All our newly installed roofs have a warrant, and a manufacturer's guarantee is availed for protection. Don't hesitate to call us at any time to learn much about our roof installation services.
Roof Maintenance
Los Angeles Roof Experts is the best choice for full roof maintenance. We provide our valued clients with quality, affordable roof maintenance for both residential and commercial buildings. Regular roof maintenance increases your roof's lifespan and lowers the need to do expensive replacement or repair from weather damage and leaks. Our skilled roofing contractors will conduct a thorough inspection then come up with a maintenance schedule that satisfies your budget and the needs of your commercial building or home. Contact us today to know more about our roof maintenance services.
Roof Replacement
As the leading roofing company in Los Angeles, Los Angeles Roof Experts has the skillful capacity and experience required to work on your residential or commercial roof replacement project skillfully. We do high-quality reroofing for damaged or old roofs. We have a wide variety of materials you can choose from for your roof replacement project, including tile, shingle, slate, and metal. A new and properly placed roof can go up to thirty years while at the same time revitalizing rekindling the beauty of your building or home. Our expert estimators will inspect your roof structure before recommending the proper design that suits your budget and needs. Whether financial restraints are your main concern or you want to make a long-lasting investment that'll increase your property's value, we have you covered.
Our experienced contractors are trained in all aspects of reroofing and are manufacturer certified. They take extra caution to keep your property safe and conveniently access your building or company during reroofing. The newly replaced roof also comes with a warranty. To learn much about our roof replacement services, give us a call today.
Roof Inspection and Repair
Los Angeles Roof Experts Leads in providing thorough roof inspection & repair for residential and commercial buildings. We've been and continue to provide our esteemed clients with professional craftsmanship as well as fast response.  We assess accurately any damage your roof may have and make comprehensive repairs as quickly as possible and with the least disruption to your business or home.
Our extensively trained and skilled repairmen will survey your roof then evaluate the extent of the problem. They'll then do a thorough inspection and give you a detailed report about the state of your roof together with expert advice on what repairs are needed.  We can detect and skillfully repair problems like damaged flashing, leaky roofs, missing shingles, etc. 
The Area and Whom We Serve
We aim at providing commercial and residential property owners in LA and the neighboring areas with professional roofing services. We boast of being fair, honest, reliable, professional, and courteous to our customers.
Residential Roofing
Your home is your biggest investment, and your roof is what protects all of it. Therefore, you should make caring for it a top priority. You shouldn't ever have to settle for something less than fine as far as caring for various aspects of your home is concerned, particularly your roofing. We provide high-quality services to our residential roofing clients in Los Angeles County. We boast the expertise and knowledge to take care of all your residential roofing requirements, including design, maintenance, repair, and installation. We also take pride in our attention to the slightest details and craftsmanship.
We offer custom slate roofs, tile roofs, wood shake/shingle roofs, and other residential roofs.  We professionally install new roofs and replace damaged or old ones.  Our repair and maintenance are ideal for increasing the lifespan of your home's roof.
Commercial Roofing
We are the best choice for commercial property owners who need their buildings to be roofed.  We boast the expertise and knowledge to take care of all of your commercial roofing requirements, including installation, repair, maintenance, and design. We only use the best roofing materials, which we offer at the most affordable price to ensure your company has a high-quality, durable roof at an excellent value. We offer custom wood shake/shingle, tile, slate, asphalt shingle roofs, etc.
We place new commercial roofs, replace damaged or old ones, and do repair and maintenance that maximizes the lifespan of your commercial building's roof.  We're also conversant with all commercial roof regulations, Title 24 included. Our qualified roof technicians have comprehensive knowledge of what materials will look better on your commercial roof and will finish your project within your budget and on time.